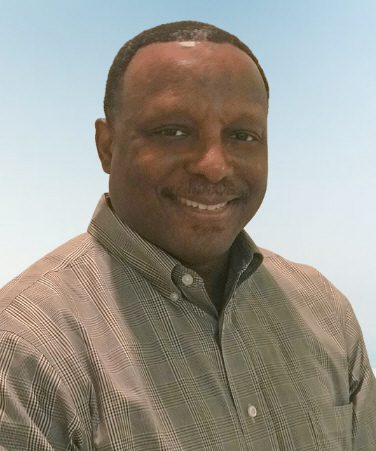 Alex Devereux
Founder / Principal Consultant
For most of his life, Alex Devereux has been curious and focused on demystifying and improving challenging situations that produce winning results. It is his futuristic approach to management solutions, and this mindset started early for him. Assigned global projects at General Dynamics and British Petroleum, Alex Devereux demonstrated the value of being a high performer as the only person of color in his department. When his career veered into academia as an Instructor and Chair, Alex was inspired to develop and implement a results-oriented methodology to address his diverse students' performance challenges. 
 Alex's strategic methodology is called The DCG Process. The Process maneuvers through the decision-making maze that he found hampered most executives from creating engaged, highly productive, performance-focused teams. The DCG Process is a transformative, intuitive, and systemic approach to business and the decision-making process that clearly and concisely preserves the organization's operations, procedures, and personnel. The DCG Process builds sustainable outcomes through balanced zero-sum/non-zero-sum gains.
Publicly traded behemoth companies, privately held firms, startups, and individuals from Hong Kong to Japan, London to Israel, and LA to NYC have hired him and used The Process to garner successful outcomes.
Alex's undergraduate degree was in Structural Engineering at IIT (Illinois Tech) in Chicago. He later earned an MBA, a Masters in eLearning Technology and Design, and a Masters in eLearning Corporate Training and Knowledge Management, graduating magna cum laude. Also, Alex is a certified Knowledge Manager and Knowledge Environmental Engineer who also graduated from the prestigious Goldratt AGI Jonah Program®.
Alex received Certificates of Completion for Certified Business Analysis Professional (CBAP®) exam prep, Digital Transformation, Agile Scrum Foundation, and is a Certified Game-Thinking® graduate. Alex is an Advisory Cloud Advisor for Startup companies and a published author.
Alex's company, The Devereux Group (DCG), specializes in balancing, aligning, and optimizing teams' and organizations' profitable revenue generation performance. DCG introduces organizations to TOC and OKR heuristics with digital transformative integration using A.I., supply chain, digital twins, simulations, and AR/VR technologies, focusing on human performance and development.